Since I had a rough first trimester, I haven't been able to be outside with the children hardly at all. If you'd like to read about my first trimester, you may do so here: Phenomenal Improvement and Weight Gain After First Trimester was Over
The other day, I was finally able to go outside, and, while I was outside with the children, were so excited to share so many things with me.
I've really enjoyed having a phone with a good camera these past few years so that I can conveniently take more pictures. It's not always convenient to carry around our camera even if it is relatively "small" for a nice camera.
When I took the picture above, one of our boys sped up to me to tell me that they kept riding in formation together and were joining together at specific moments as well as "breaking away" in aviator speak. I guess that they've been watching a lot of the Blue Angels as they practice overhead? 😄
Living in a Safe Community
It's been such a blessing to live in our current house. I've told many people that I feel like we're living in the 1950's where it generally feels so safe in our neighborhood. The children have had countless hours of play and exercise here unlike when we lived in Chattanooga where we experiences several alarming events. When I told a recent dinner guest of ours the other week, a retired Navy Captain, about feeling like we're living in the 1950's again, he said I was correct. My mentioning the 1950's reminded him of how he and his family felt long ago when they lived in senior officers housing in Hawaii.
So Many Wonderful Experiences
I had a little time to read outside, but I mostly watched the children play as they wanted me to watch their new maneuvers. They also wanted for me teach them how to throw a frisbee even better and see how well they were improving in making more shots in the hoop basketball. After spending some time with the children in the back, I was able to enjoy even more fresh air from one of our porches and watched the children play in the front as I sat on our front brick steps. I so enjoyed the serenity of the birds and quietness outside! The highlight of my afternoon, though, was being able to enjoy a lovely lunch with my Sweetheart outside as we talked about our day.
Here are a couple of the short Instagram posts I've mentioned about our time outside as well as the extra pictures I promised: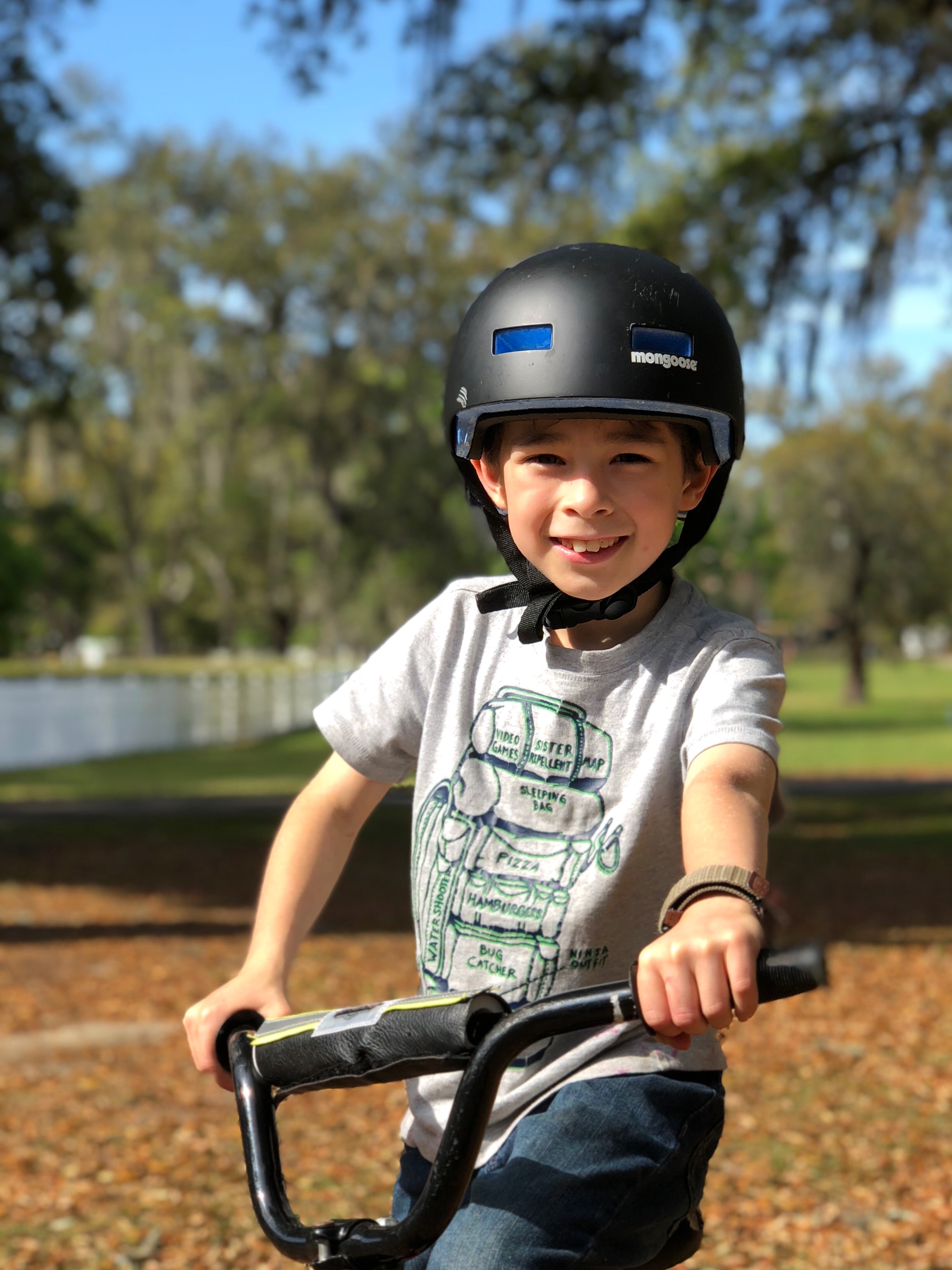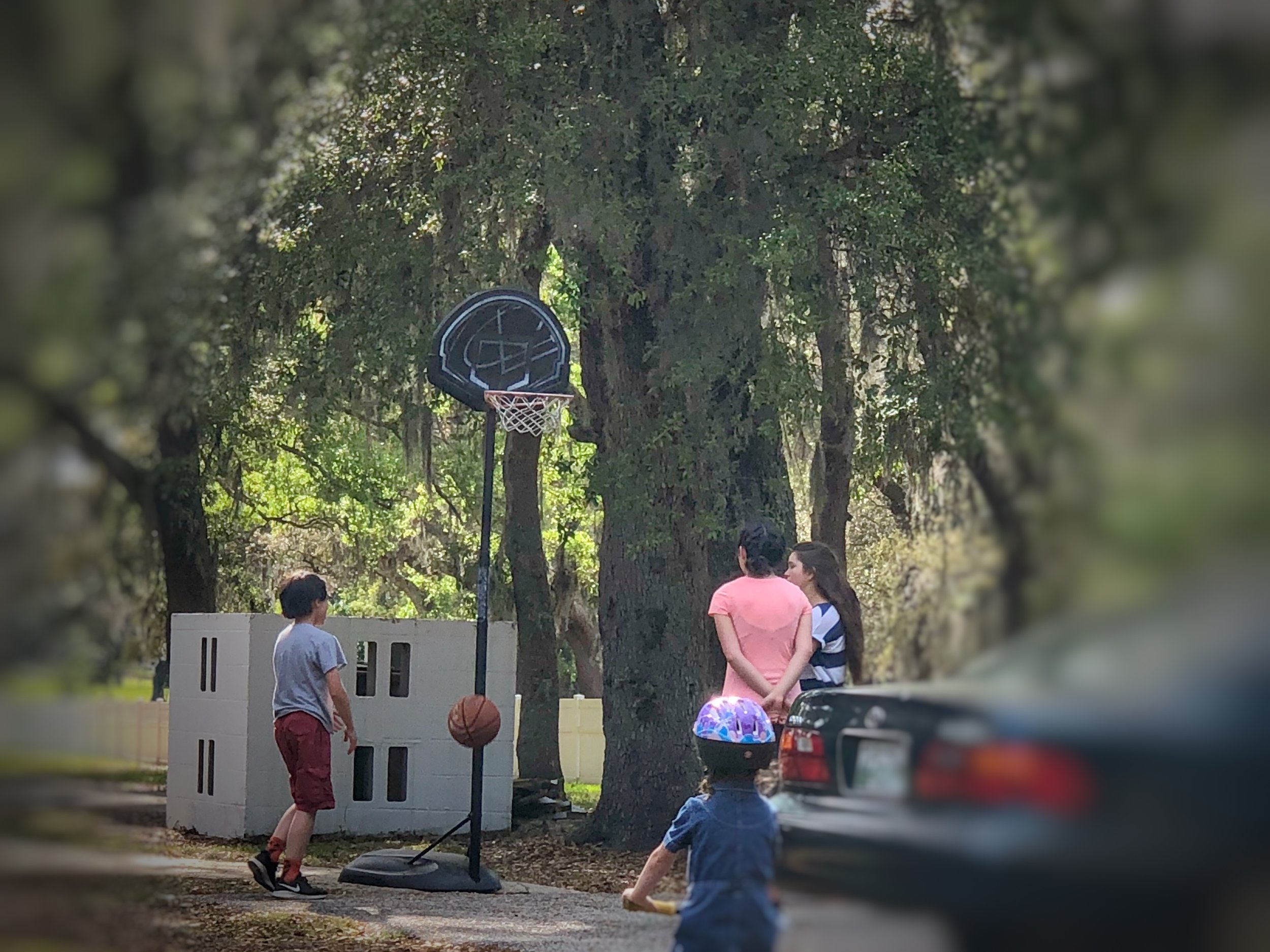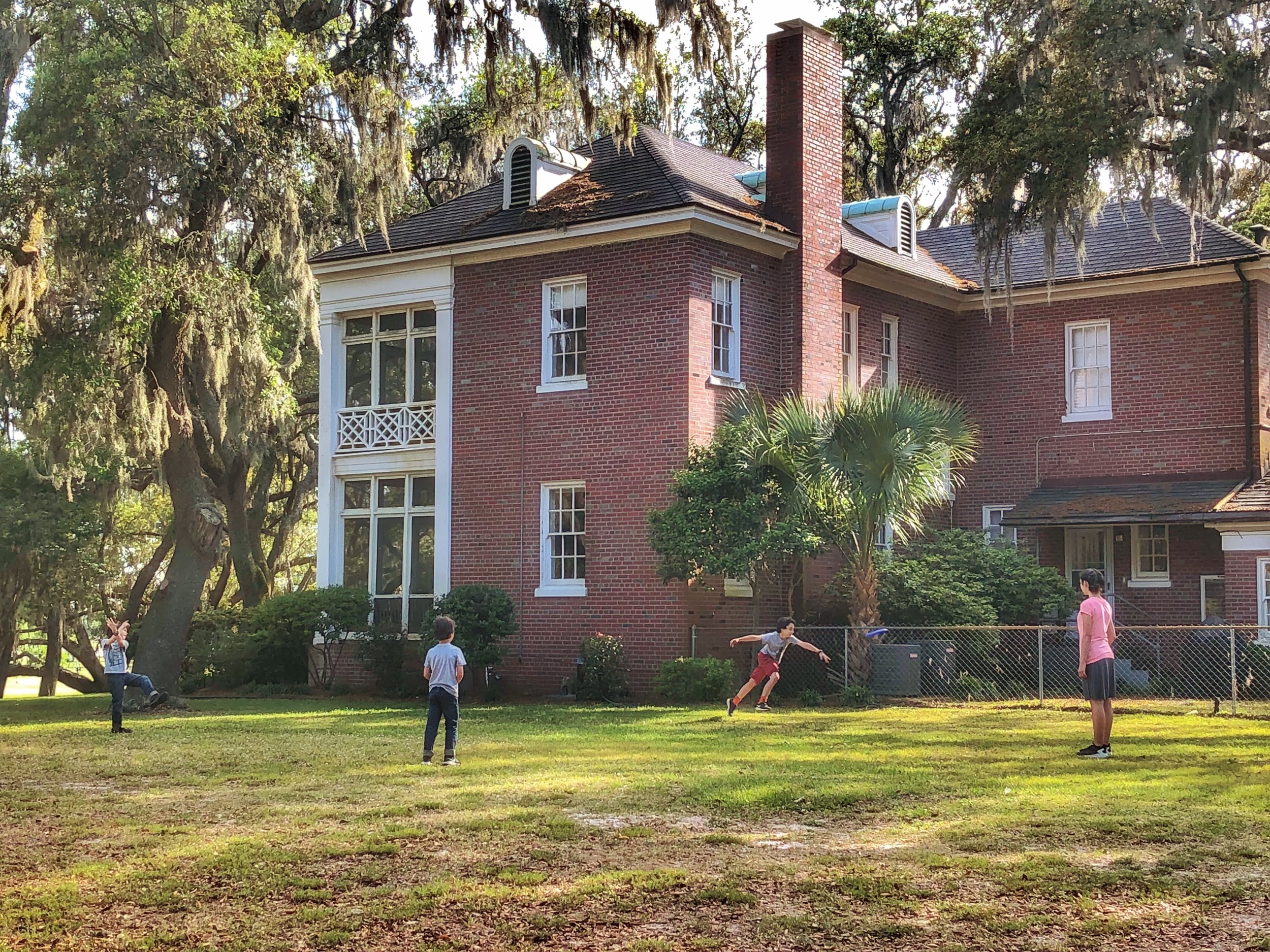 Instagram Post (April 25, 2018)
It felt so nice to watch them play and enjoy hours of sunshine last week. 😊 The young ones rode on their bikes and told me they were riding in formation. #aviatorkids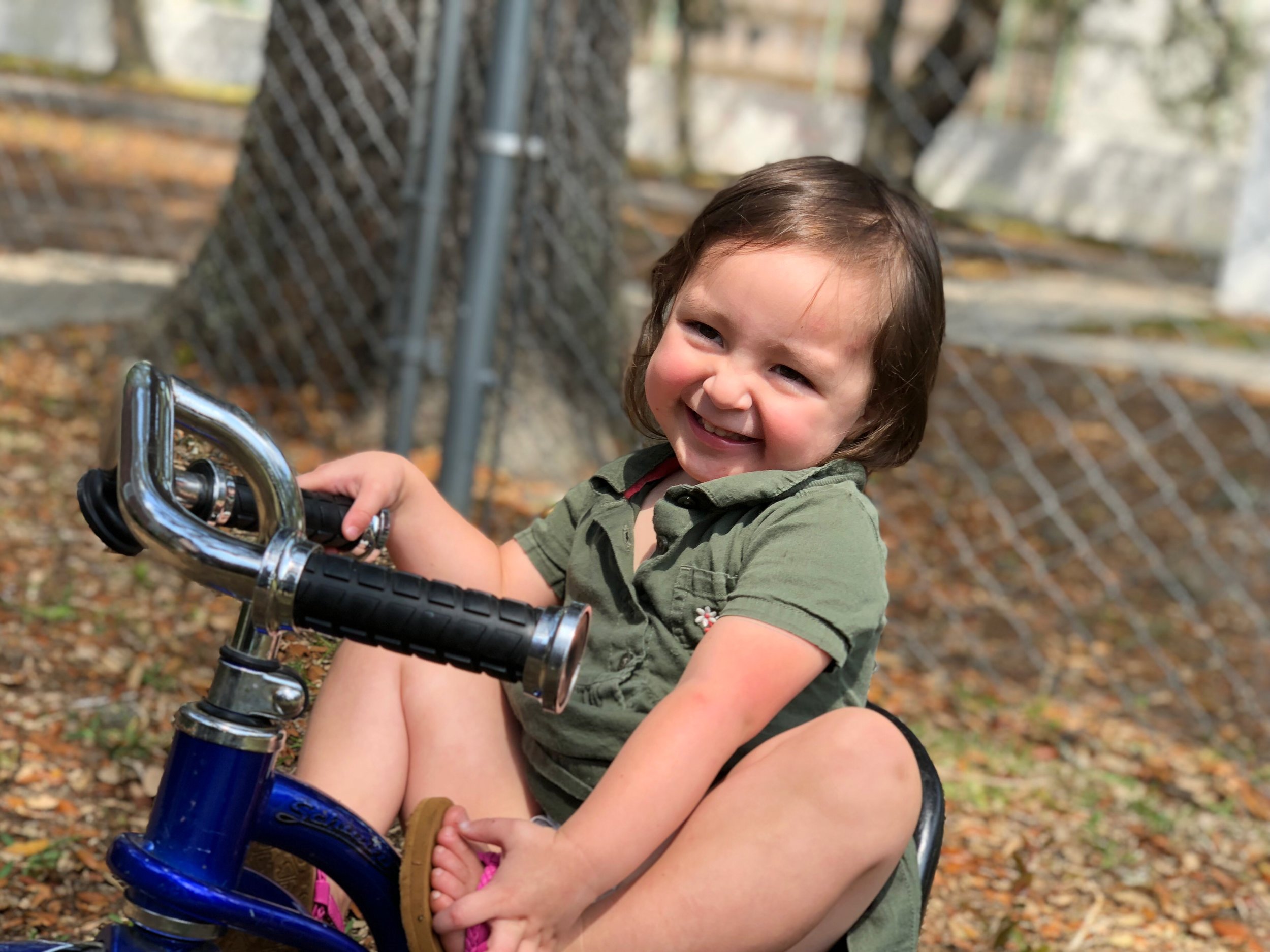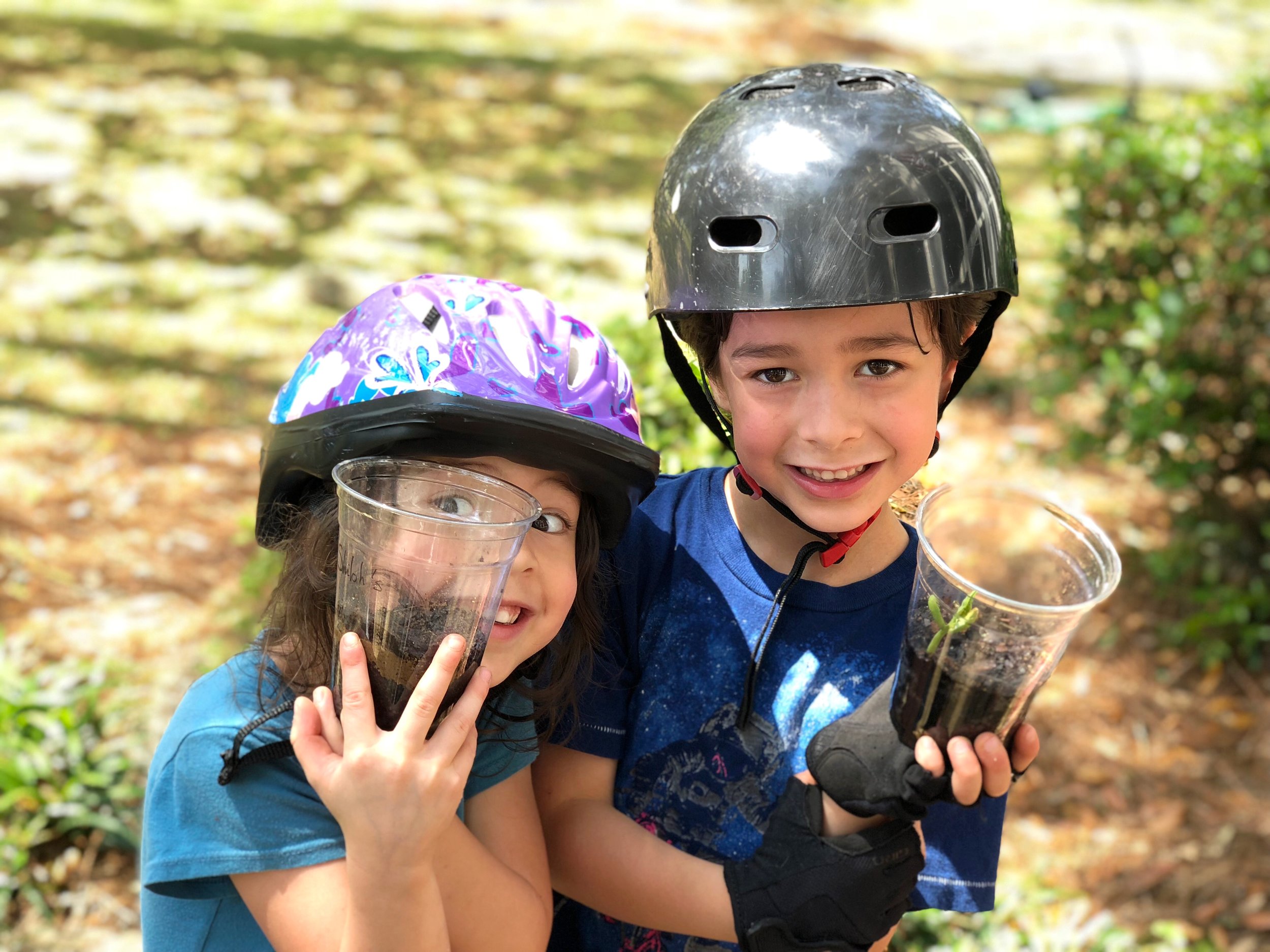 Instagram Post (April 19, 2018)
Lunch at home with my wonderful Sweetheart — such a rare treat for families like ours in the service (especially aviators)...but this tour and our choice for living has been a blessing. I never tire of being with him and love him more and more each day. 😍❤️#myMrAmazing